2008 SECA Art Award Exhibition
San Francisco Museum of Modern Art
February 12 - May 10, 2009
Curated by Apsara DiQuinzio and Alison Gass
Installation views: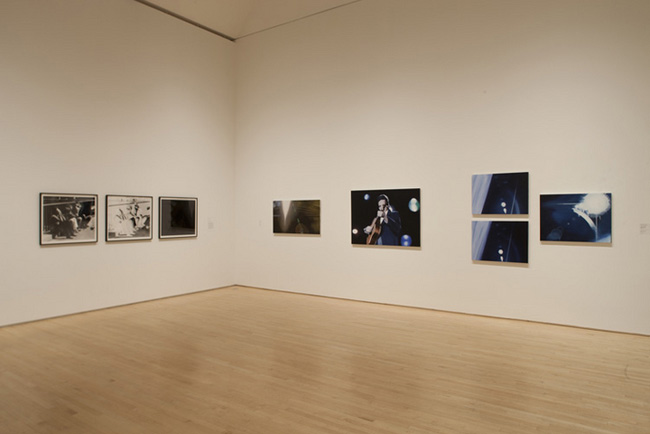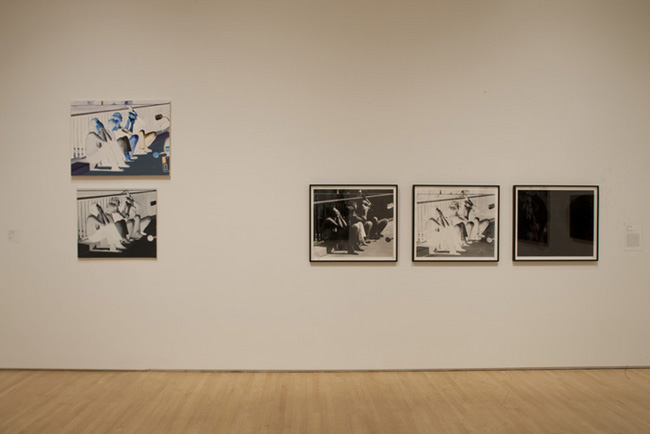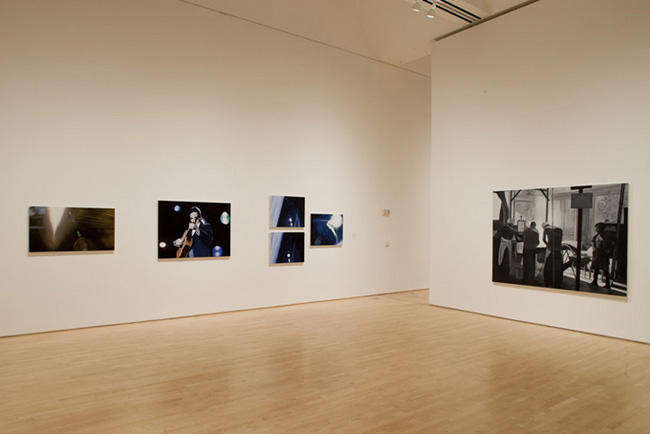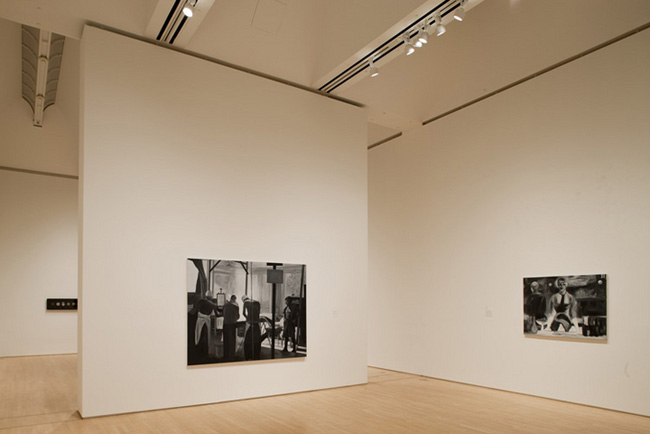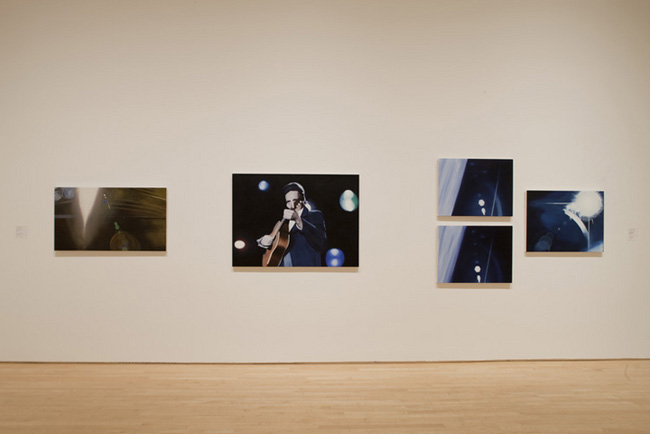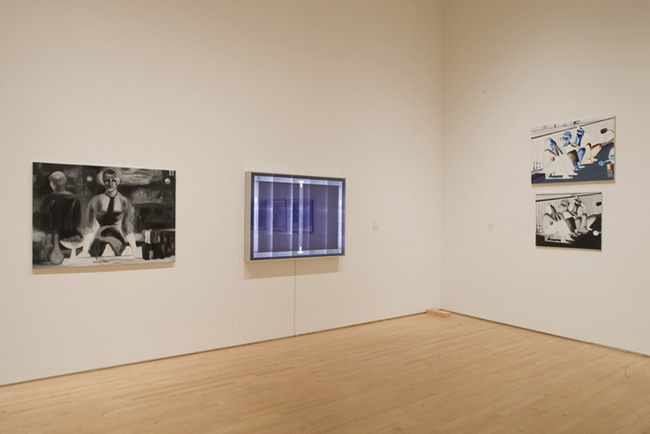 Exhibition Press Release:
2008 SECA Art Award Exhibition
San Francisco Museum of Modern Art
February 12 - May 10, 2009
The San Francisco Museum of Modern Art (SFMOMA) is pleased to present the 2008 SECA Art Award exhibition, on view February 12 through May 10, 2009. The exhibition features works by artists Tauba Auerbach, Desirée Holman, Jordan Kantor, and Trevor Paglen—recipients of SFMOMA's biennial prize honoring Bay Area artists of exceptional talent. This year's presentation includes a range of media—painting, drawing, photography, and video—and will devote an entire gallery to each artist, making it one of the largest SECA exhibitions to date.
Whether Tauba Auerbach is making images of TV static, digital binary code, or alphabets, she probes the dynamics of symbolic representation. Referencing 1980s sitcoms, Desirée Holman uses sculpture, performance, and video to look at the human condition via both reality and fantasy. Jordan Kantor's paintings explore the cultural mediation of images and artistic appropriation. Trevor Paglen's photographs examine the shadowy side of the U.S. government, capturing images of spy satellites, clandestine flight missions, and secret military operations.
Administered by SECA (Society for the Encouragement of Contemporary Art), an SFMOMA art interest group, the award includes an exhibition and accompanying catalogue that together serve as a lens on emerging talent in the Bay Area, offering an inside look at the work of exceptional local artists and often providing the winners with their first international exposure.
....
Jordan Kantor
Armed with a thorough understanding of the history of painting, Kantor begins his compositions with images culled from various media sources. With subjects ranging from important public events, such as the explosion of the Space Shuttle Challenger, to art-historical topics, such as Edouard Manet's famed 19th-century paintings, the artist deftly explores many of the critical concerns of 20th- and 21st-century art-making: flatness, cultural mediation of images, figuration versus abstraction, the painting as object, photographic reproduction, and appropriation. Of his work Kantor says, "Representation itself is an underlying theme and part of my art's politics, granting the viewer agency rather than imparting a fully coded message." In scavenging for source material, Kantor relies on the accessibility of images enabled by novel terms of digital media. Though his subject matter is certainly bound to history, his works are also markers of the specific cultural language of his own era.
For the SECA exhibition, Kantor will install a selection of recent work, presenting a strong cross-section of his subjects, including his extraordinary Lens Flare series. With these, Kantor addresses the limitations of vision in works based on filmic documentation (now converted to digital media and captured as individual stills) of U.S. Air Force Officer Joseph Kittinger's historic attempts to break the sound barrier while skydiving. As Kittinger tumbled through space, the camera strapped to him was hit repeatedly by the glare of the sun peeking around the edge of the earth. Kantor paints these freeze-framed moments, making paintings of lens flares—an effect seen only when one looks at the world through a camera lens, never via unmediated vision. Kantor's paintings of the flares function as documents of photographic signs. Beyond this, the paintings appropriate the cinematic structure of the original footage. Displayed as a series, the slightly differing compositions, like pages from a flip book, narrate the course of a figure falling through space. Alongside these, Kantor will exhibit several never-before-seen paintings.
Kantor received a bachelor of arts degree in history and studio art from Stanford University in 1995 and a doctorate in the history of art and architecture from Harvard University in 2003. Born in 1972, he lives and works in San Francisco.
Artists: Tauba Auerbach, Desiree Holman, Jordan Kantor, Trevor Paglen