Jordan Kantor
Ratio 3, San Francisco, CA
January 18 - March 1, 2008
Installation views: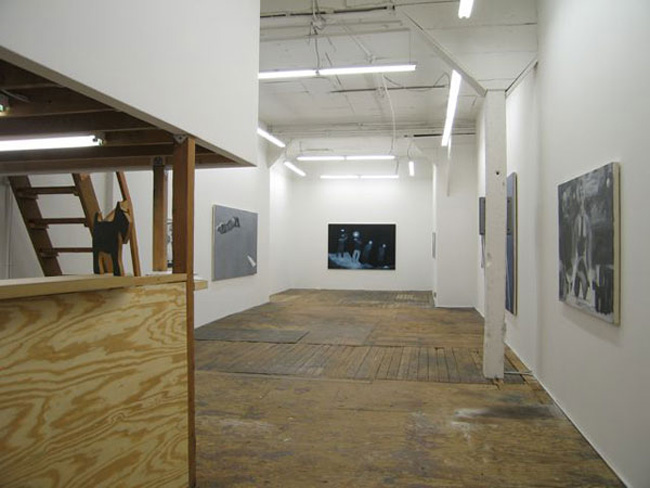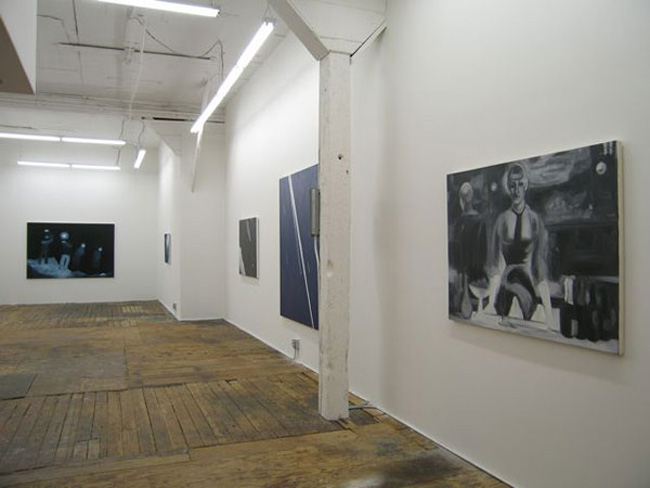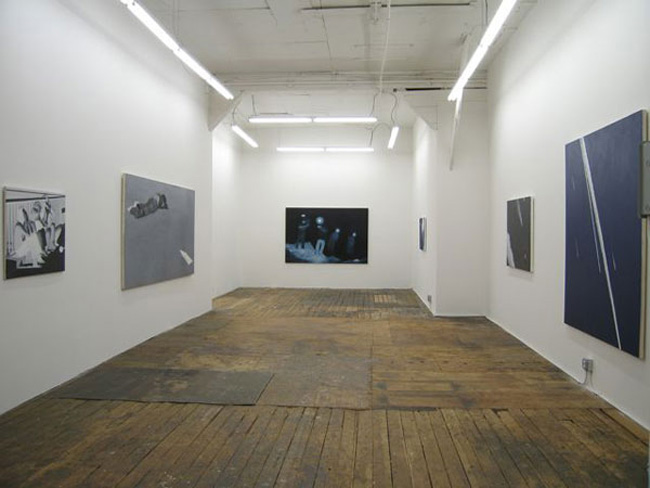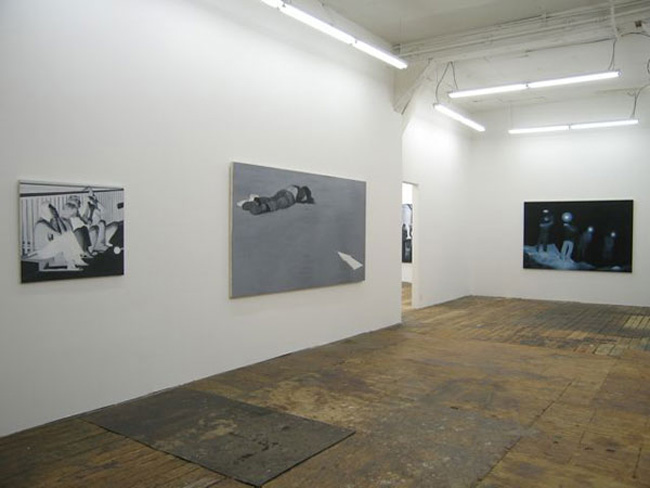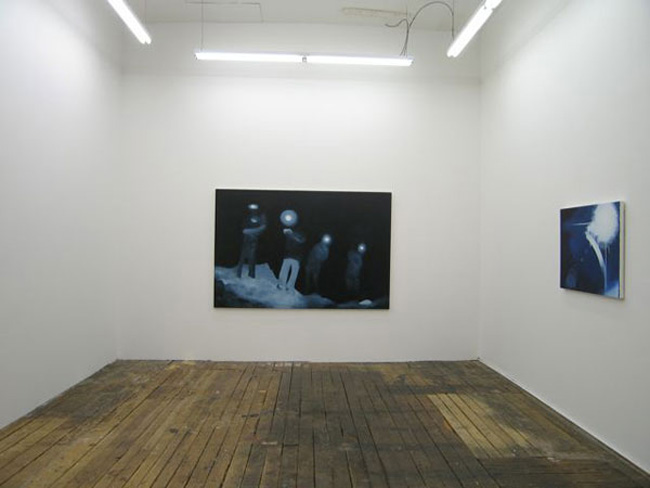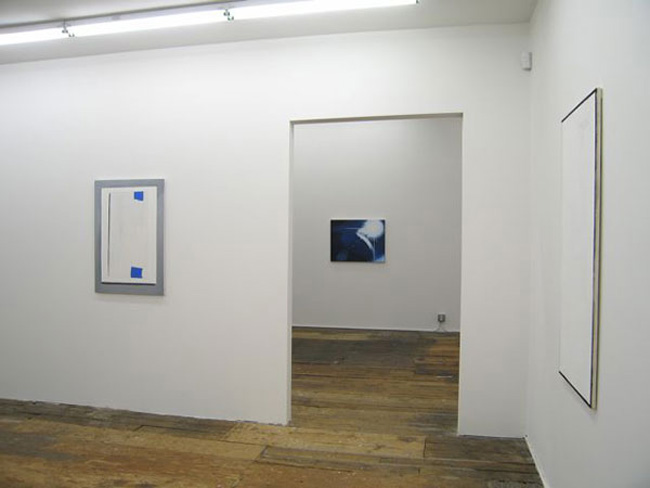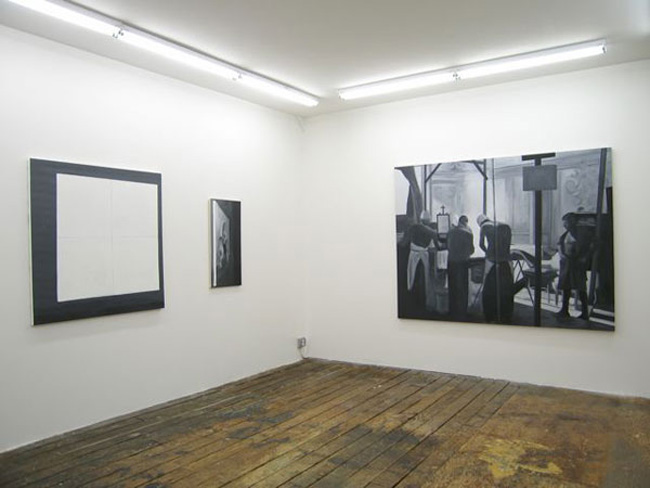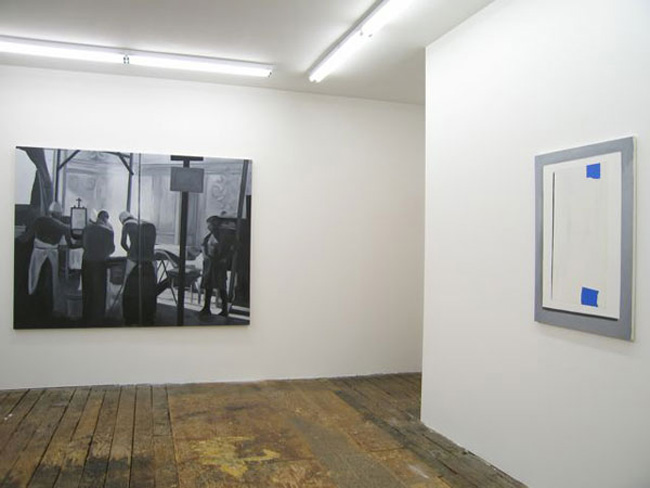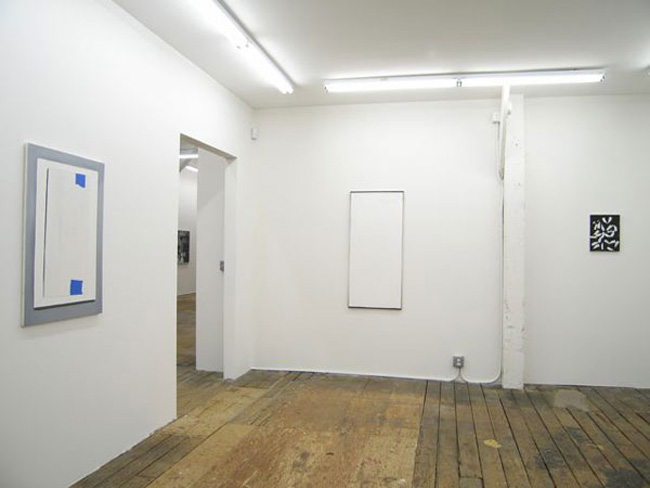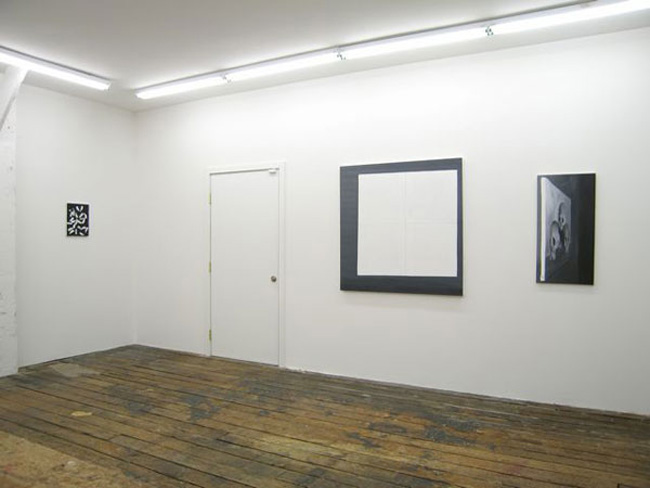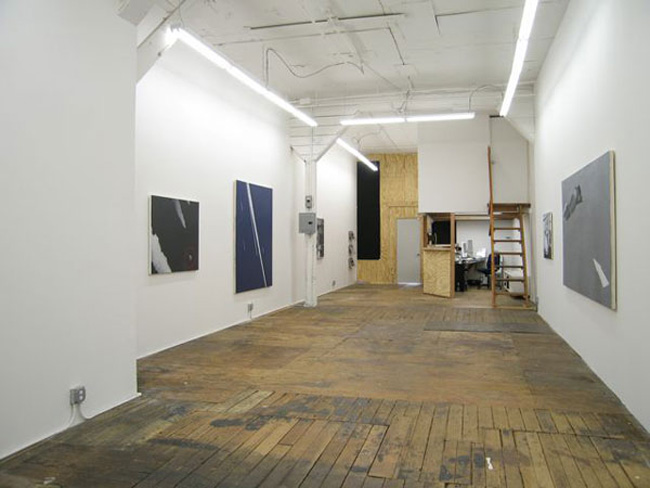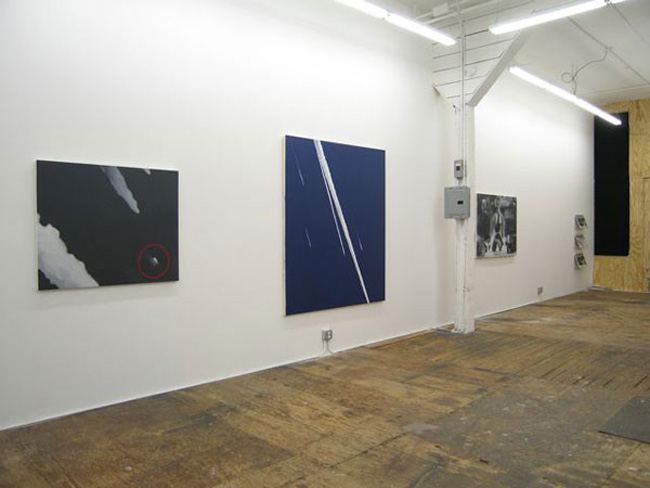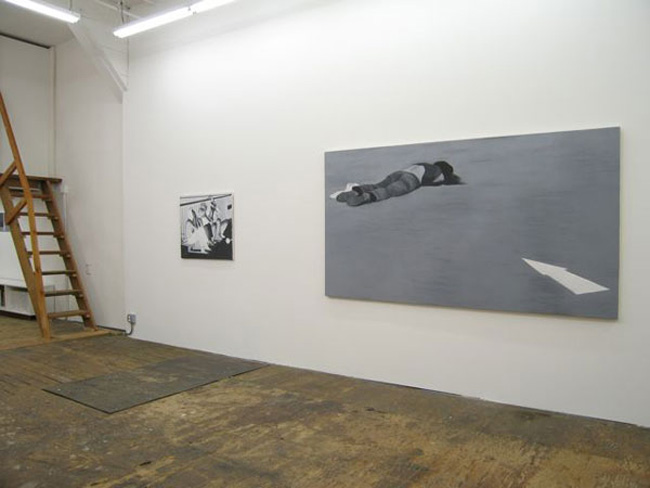 Exhibition Press Release:

Jordan Kantor
January 18 - March 1, 2008
Ratio 3, 1447 Stevenson Street, San Francisco, CA 94103
Opening reception: January 18, 2008, 6-8pm.
Ratio 3 is pleased to announce the opening of an exhibition of new paintings by Jordan Kantor, on view from January 18 to March 1, 2008. This, his first one-person exhibition at the gallery, also marks his solo debut on the West Coast.
For this exhibition, Kantor will show two separate, though intertwined, bodies of work: large-scale figurative paintings and smaller abstract canvases. The figurative paintings begin with media representations of spectacular subjects, which are scanned, cropped, and manipulated before being translated into paint. These works explore the role of images in our experience of the world, and often bear pictorial traces of this appropriation from mass media to underscore the process of artistic mediation, such as arrows superimposed on a crime-scene photo or the digital losses of jpeg compression. The abstract paintings build on these investigations, by self-reflexively picturing the working space of painterly representation. Like sheets of a notebook, they show a diverse compendium of different ways of constructing an image. All of the works explore the relationships between perception, memory, and visual representation.
While the paintings resist imparting a clear narrative or lending themselves to simple interpretations, representation itself is an underlying theme and an integral part of the politics of Kantor's art. These works grant the viewer agency in constructing meaning, rather than imparting fully-encoded messages. Kantor's paintings invite a different kind of contemplation than photographic images viewed in print, on television, or on-line; they provide a springboard for an examination of visual attentiveness, as well for larger formal and theoretical speculations into the nature of image-making and the circulation of pictorial signs. Kantor's recent works seek to use painting, and its relationship to other mediums, to reveal history itself to be more subjective and open-ended than conventionally supposed.
Jordan Kantor was born in 1972. He graduated from Stanford University in 1995 with a B.A. in Painting and History. He received his PhD in History of Art and Architecture from Harvard University in 2003. He most recent solo exhibition was at Artists Space, New York (2006). His work has been included in exhibitions at Cristina Guerra Contemporary Art, Lisbon, Portugal (2007), Lombard-Fried Projects, New York (2007) Thomas Dane Gallery, London (2007) and Ratio 3's inaugural Alpha exhibition (2007). His most recent project was The Death Class (2007), produced in collaboration with artist Kai Althoff and CCA graduate students. Kantor currently lives and works in San Francisco where he is an Associate Professor of Painting at the California College for the Arts.