The Death Class
PLAySPACE Gallery, California College of the Arts, San Francisco
December 10 - 15, 2007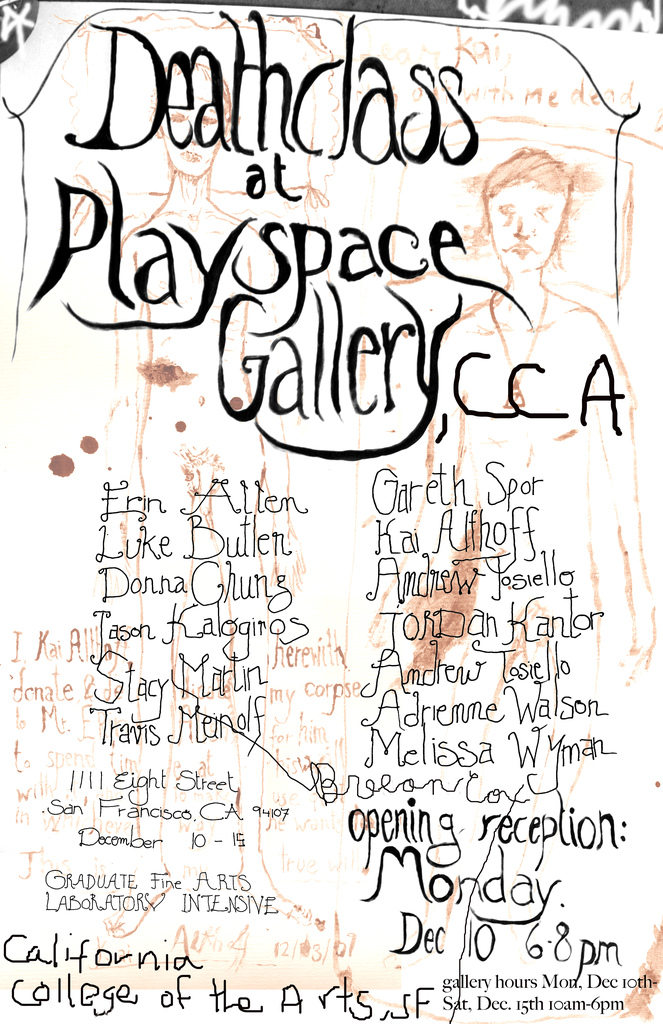 Exhibition description:

Kai Althoff, Jordan Kantor, and 11 CCA graduate students take over PLAySPACE Gallery for a week to explore their relationship to death. The result is a series of works that explore what it means to die, be dead, and deal with the dead. One artist asks her father to direct her in a death scene, while another attempts to recreate "the great white light" experienced by those who've nearly died.

The result of this collaboration is a temporary site-specific work inside of the PLAySPACE Gallery, authored equally by all of this group's members.